Akazawa Tomoru

Now

-

TeniMyu

Information
Japanese Name
赤澤 燈(あかざわ ともる)
Romaji
Akazawa Tomoru
Born In
Tokyo, Japan
Birthday
March 14, 1990
Age
27
Character
Akutagawa Jirou
Generation
Hyotei 2nd
Portrayers
Previous
Naitou Taiki
Tomoru Akazawa (赤澤 燈 Akazawa Tomoru), born on March 14, 1990, is a Japanese actor from Tokyo, Japan. He's currently headed by Ena Entertainment.
In TeniMyu he plays the role of Akutagawa Jirou as a part of Hyotei 2nd, the third-generation Hyotei TeniMyu cast, but the first for the second season of the production.
TeniMyu
Theater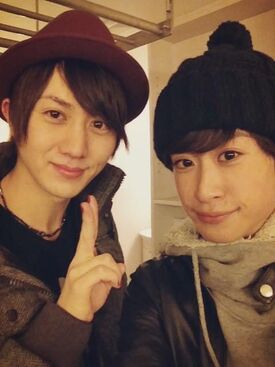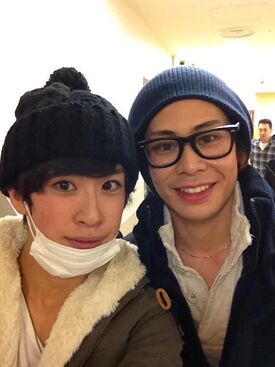 美童浪漫大活劇『八犬伝』第一部(2010年7月14日 - 19日・池袋シアターグリーン BIG TREE THEATER)- 犬坂毛野 役
美童浪漫大活劇『八犬伝』第二部(2010年12月8日 - 15日・品川六行会ホール)- 犬坂毛野 役
pnish*プロデュース『パニックカフェ』(2011年1月8日 - 12日・赤坂 RED/THEATER)
pnish*プロデュース『黄金仮面』(2011年2月16日 - 20日・全労済ホールスペース・ゼロ、2月26日 - 27日・北國新聞赤羽ホール、3月5日 - 6日・神戸朝日ホール)
少年ハリウッド(2011年4月14日 - 24日・全労済ホールスペース・ゼロ)- 富井実 役
少年ハリウッド〜僕らのオレンジにまた逢いたい〜(2012年2月29日 - 3月11日・CBGKシブゲキ!!、3月17日 - 18日・愛知県芸術劇場小ホール、3月24日-25日・ABCホール)- 富井実 役
合唱ブラボー!(2012年04月10日・CBGKシブゲキ!!)- レオナルド・ヤング王子 役(日替わりゲスト)
WORKING!!(2012年5月14日・全労済ホールスペース・ゼロ)- ゲスト出演
ある日、ぼくらは夢の中で出会う(2012年7月4日 - 8日・紀伊國屋ホール)- 刑事・誘拐犯 役(二役)
雷神-RAIJIN-(2012年07月27日 - 31日・俳優座劇場)- 止岡 役
コーパス・クリスティ 聖骸(2012年9月6日 - 17日・青山円形劇場)- ピーター 役
マグダラなマリア~ワインとタンゴと男と女とワイン~(2012年11月21日 - 30日・サンシャイン劇場、12月7日 - 9日・新神戸オリエンタル劇場)- マルタ 役
朗読劇+新春語合「宮本武蔵~巌流島の戦い~」(2013年1月5日 - 6日・日本橋公会堂(日本橋劇場))- 武蔵 役他
男子ing!!(2013年3月8日 - 17日・俳優座劇場)- ゴロウ 役
プレゼント◆5(2013年4月24日・シアターサンモール)- ゲスト出演
Filmography
TV
男子ing!!(2012年9月14日 - 2013年2月8日、TOKYO MX)- ゴロウ 役
Movies
Websites
Ad blocker interference detected!
Wikia is a free-to-use site that makes money from advertising. We have a modified experience for viewers using ad blockers

Wikia is not accessible if you've made further modifications. Remove the custom ad blocker rule(s) and the page will load as expected.