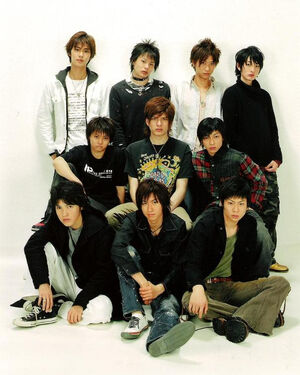 This is the second-generation Seigaku category. Here lies all the compiled performances, media, and actors associated with the generation. For a majority of the cast, they perform from Side Yamabuki to Dream Live 3rd.
With the exception of Aiba Hiroki and Endo Yuya, everyone from the second generation cast graduates in Dream Live 3rd. Aiba graduates in Absolute King Rikkai feat. Rokkaku ~ Second Service while Endo graduated in the prior Dream Live.
Seigaku 2nd appears in:
Cast
Pages in category "Seigaku 2nd"
Ad blocker interference detected!
Wikia is a free-to-use site that makes money from advertising. We have a modified experience for viewers using ad blockers

Wikia is not accessible if you've made further modifications. Remove the custom ad blocker rule(s) and the page will load as expected.