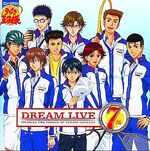 'Fuurinkainzanrai' (風林火陰山雷) is seen in:
Tada de wa kaesan

Haiboku no fuchi he annai shite yarou

Hayaki koto sore wa kaze no gotoku

Omae wo chikara de nejifusete yaru

Shinryakusuru koto hi no gotoku

Makkou shoubu de Tezuka ZONE wo kabutte yaru


Iki no ne wo tomeru

Sou da Sasetsu no imi wo oshiete yarou

Shizuka naru koto hayashi no gotoku

Jigoku no soko made ochiru ga ii

Ugokazaru koto Yama no gotoshi

Makkou taiketsu Kisama no waza wo fuinsuru


Saa yoku miroyo

Koutei to yobareru ore no shin no sugata wo


Ima Arata na waza wo omae ni butsukeru


Rai! Ugoku koto Sore wa raitei no gotoshi

Dou da Tezuka zetsubou ni uchihishigareru ga ii


Oi Bineruizo

Kisama no hosoude de wa issho kaesenai


Dou da kono dakyuu wo omae wa kaeseruka

In! shirigataki koto Sore wa kage no gotoku

Doushita Tezuka Buzama da na kaoiro ga aoizo


FuuRinKaInZanRai

Ore ni wa ichibun no suki mo nai

FuuRinKaInZanRai

Ore ni wa ichibun no suki mo nai

ただでは帰さん

敗北の淵へ案内してやろう

疾きことそれは風の如く

お前を力でねじ伏せてやる

侵掠すること火の如く

真っ向勝負で 手塚ゾーンを破ってやる


息の根を止める

そうだ 左折の意味を教えてやろう

徐かなること林の如く

地獄の底まで落ちるがいい

動かざること山の如し

真っ向対決 貴様の技を封印する


さあ よく見ろよ

皇帝と呼ばれる俺の真の姿を


今 新たな技をお前にぶつける


雷!動くこと それは雷霆の如し

どうだ手塚 絶望に打ちひしがれるがいい


おい 微温いぞ

貴様の細腕では一生返せない


どうだ この打球をお前は返せるか

陰!知り難きこと それは影の如く

どうした手塚 無様だな 顔色が青いぞ


風林火院山雷

俺には一分の隙も無い

風林火陰山雷

俺には一分の隙も無い!


I'll have my revenge

I'll lead you to the depths of defeat

Swift like the Wind

I'll bring you down using my strength

Attack like Fire

In this head-on fight I'll break the TEZUKA ZONE


I'll crush you

That's right, I'll teach you the meaning of frustration

Silent like the Forest

I'll cast you down into Hell

Immovable like a Mountain

In this head-on showdown I'll seal your techniques away


Well, take a good look…

…at the true form of the emperor


Right now, I'll defeat you with my new techniques


Thunder! Strike like Lightning

How about it, Tezuka? I'll throw you into despair?


Too soft!

With your poor abilities, you can't return it ever


What do you think, can you return this shot?

Yin, unpredictable like a Shadow

What's up Tezuka? It impossible, right?

You look pale


FuuRinKaInZanRai

You don't stand a chance against me

FuuRinKaInZanRaiv
You don't stand a chance against me

Source
Ad blocker interference detected!
Wikia is a free-to-use site that makes money from advertising. We have a modified experience for viewers using ad blockers

Wikia is not accessible if you've made further modifications. Remove the custom ad blocker rule(s) and the page will load as expected.