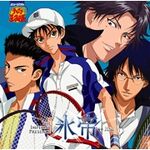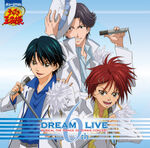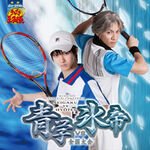 'Heavy Rain' (ヘビーレイン Hebīrein) is performed in:
Furishikiru doshaburi no ame

Megumi no ame ka Shiren no ame ka

Aseru kimochi wo oou guree zoon


Hageshiku furu yokonaguri no ame

Kichi to deru no ka Kyou ni naru no ka

Shouhai wo kakusu tsumetai kaaten


Hayaru kokoro ni Mizu wo sasu ame

Nurete nijimu yo Asu e no shishin

Fuan tsunorasu Amaoto noizu

Jibun dake no omoi ni mimi wo sumasou


Idomi kiryoku mochitsuzukeyou

Jibun shinjite Chiimu shinjite

Ima wa tada Sugisaru no wo matou

Hebii rein Heebi rein

降りしきる土砂降りの雨

恵みの雨か 試練の雨か

焦る気持ちを覆うグレーゾーン


激しく降る横殴りの雨

吉と出るのか 凶になるのか

勝敗を隠す冷たいカーテン


はやる心に 水を差す雨

濡れて滲むよ 明日への指針

不安募らす 雨音ノイズ

自分だけの思いに耳を澄まそう


挑む気力持ち続けよう

自分信じて チーム信じて

今はただ 過ぎ去るのを待とう

ヘビーレイン ヘビーレイン

Source
Ad blocker interference detected!
Wikia is a free-to-use site that makes money from advertising. We have a modified experience for viewers using ad blockers

Wikia is not accessible if you've made further modifications. Remove the custom ad blocker rule(s) and the page will load as expected.