Yuuichirou Hirata (平田裕一郎 Hirata Yūichirō), alternatively known as Hirata Yuichiro, was born on April 27, 1986 and played the fourth-generation Kaidoh Kaoru in TeniMyu and is a Japanese actor and model.
Up until Dream Live 5th, he shared the role with Yanagishita Tomo, the third-generation portrayer of the same character but stayed as an alternate.
Musical Prince of Tennis was his first professional musical and since then has performed in many more theatrical performances.
Hirata's currently affiliated with AVEX Management Inc.
TeniMyu
Theater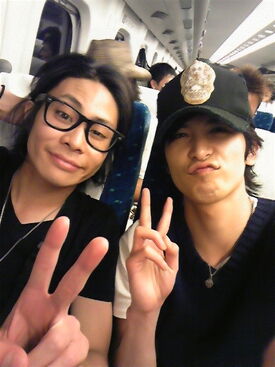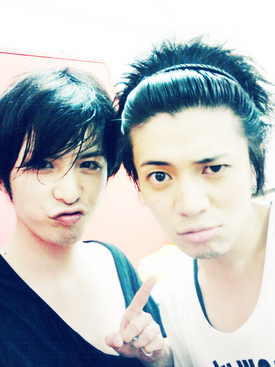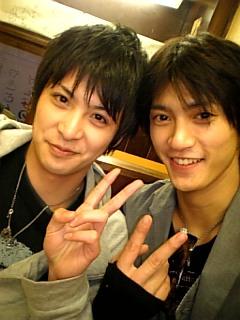 ミュージカル冒険者たち(2009年3月5日-15日) - シジン 役
女信長 (2009年6月) - 織田信行 役
MEN&MAN ~男たちの想い~ SADAME ANOTHER LOVE STORY(2009年9月)
「マグダラなマリア」~マリアさんは二度くらい死ぬ!オリエンタルサンシャイン急行殺人事件~ゲスト出演(2009年11月18日~23日)-アンジェラ役
「困ったメン~絶望のジングルベルMIX~」(2009年12月16日~20日)-ジュンペイ・ほか役
「舞台 新耳袋」(2010年4月2日-6日)
ミュージカル「冒険者たち」ガンバとその仲間たち(2010年6月)
「舞台 コカンセツ!」(2010年8月11日-15日)
「Japan Anime Live」(2010年10月23日-11月23日)
「姫子と7人のマモル」(2010年12月18日-26日)
「新春戦国鍋祭~あんまり近づきすぎると斬られちゃうよ~」(東京公演2011年1月7日-16日 大阪公演2011年1月23日)
「新宿バックストリート」(2011年2月9日-13日)
「オタッカーズ・ハイ」(2011年4月5日-10日)
「マッチ・アップ・ポンプ」(2011年8月6日-14日)
ニコニコミュージカル第7弾「源氏物語」(2011年11月16日 - 23日、スペース・ゼロ)- 朧月夜/望々 役
「誇らしげだが、空。」(2012年3月6日-17日)
「合唱ブラボー」(2012年4月6日)-ゲスト出演 プリンス レオナルド ヤング役
つかこうへい三回忌特別公演 「新・幕末純情伝」(2012年7月12日-22日) - 裕一郎役
「阿呆の鼻毛で蜻蛉をつなぐ」(2012年9月21日-30日) - 原田一美 役
「SOLID」(2013年7月12日-21日) - 沢田卓郎 役
私のホストちゃん(2013年10月 - 11月)白石咲夜 役
銀河英雄伝説 第四章 後篇 激突(2013年2月 - 3月)オスカー・フォン・ロイエンタール 役
イケナイコトカイ?(2014年3月)半田勇人 役
ママと僕たち ~おべんきょイヤイヤBABYS~(2014年5月)柿ノ木好央 役
フランダースの負け犬(2014年7月)
Filmography
TV
私のホストちゃん~しちにんのホスト~(2011年10月4日-2012年3月27日、テレビ朝日)-白石咲夜役
ハンチョウ〜警視庁安積班〜(2012年4月9日-2012年6月予定、TBS)-平井役
恋愛検定(2012年6月3日 第一話、NHK BSプレミア)
ガールズトーク〜十人のシスターたち〜(2012年11月27日、テレビ朝日)-白石咲夜役
ミエリーノ柏木(2013年2月1日 第4話、テレビ東京)-斉藤誠役
レディ・ジョーカー(2013年3月3日-、WOWOW)-紺野刑事役
遺留捜査 第3シリーズ 第1話(2013年4月、テレビ朝日)酒井修平 役
甘王の共感スクール(2013年7月、テレビ朝日)白石咲夜 役
殺しの女王蜂 第8話(2013年11月、テレビ東京)内野アツシ 役
よろず占い処 陰陽屋へようこそ 第10話(2013年12月10日、関西テレビ)只野寛和(青年期) 役
僕のいた時間第2話(2014年1月15日、フジテレビ)
Movies
都市霊伝説「心霊工場」(2010年)
夜明け前 朝焼け中(2013年)手塚哲夫 役
テコンドー魂 〜Rebirth〜(2014年)中根博文 役
Websites