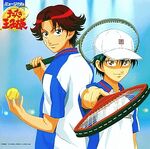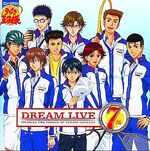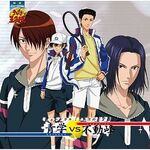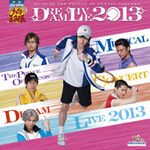 'I'M ALWAYS WINNER' is a song generally played portrayers of Echizen Ryoma.

It is performed in:
Uchimakase TOP ni naru tame ni wa

Yari komero GET sa Itsuka NUMBER ONE

Tooi nukase Kitto kateru hazu da yo

Oshimakure Ippo mo Hiku na GO FORWARD

Kotoba ni naranai Otakebi wo

BALL ni takushite SMASH & RECEIVE

Mukatsuku aite ni Me de aizu

Warui na Kyou mo katasete morau ze

YES, I'M ALWAYS WINNER.

打ち負かせ トップになるためには

やりこめろ ゲットさ いつか NUMBER ONE

追抜かせ きっと勝てるはずだよ

押しまくれ 一歩も 引くな GO FORWARD


言葉にならない 雄叫びを ボールに託して SMASH&RECEIVE

むかつく相手に目で合図

悪いな


今日も勝たせてもらうぜ

Yes, I'M ALWAYS WINNER

I'll overwhelm my opponent, to become the TOP

I put them to silence, I'm always NUMBER ONE

I'll pass them by, I'll be the one to win

I won't retreat even one step, I GO FORWARD


I entrust my wordless battle cry into the BALL, SMASH & RECEIVE

I wink at my angry opponent I'm sorry


But today I'll gain victory as well

YES, I'M ALWAYS WINNER

Sources
Ad blocker interference detected!
Wikia is a free-to-use site that makes money from advertising. We have a modified experience for viewers using ad blockers

Wikia is not accessible if you've made further modifications. Remove the custom ad blocker rule(s) and the page will load as expected.