Kawakubo Yuki

Now

-

TeniMyu

Information
Japanese Name
川久保雄基
Romaji
Kawakubo Yūki
Born In
Tokyo, Japan
Birthday
February 2nd, 1991
Age
26
Character
Dan Taichi
Generation
Yamabuki 1st
Portrayers
Previous
N/A
Next
Masaki Reiya
Yuki Kawakubo (川久保雄基 Kawakubo Yūki), also alternatively spelled as Kawakubo Yuuki, is a Japanese actor who played the role of Dan Taichi in TeniMyu. He's affiliated with the first-generation Yamabuki cast.
Kawakubo's most known for his role as Ichiyou Mizuki in Boys Love The Movie, a film released in 2007. Additionally, he appears in the live-action movie adaption of The Prince of Tennis called The Prince of Tennis: The Movie as an extra.
He was previously headed by Challenger's Production, but decided not to renew his contract and is currently independent.
TeniMyu
Theater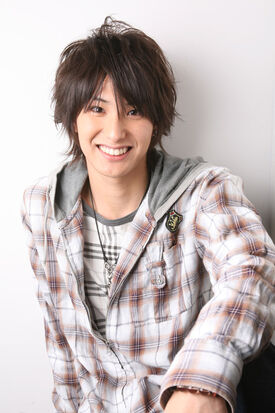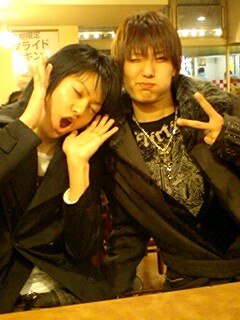 英国少年園〜美しき少年たちの鎮魂歌 脚本・演出:星要市
狐火
めぐり姫萬國漫遊記
もしも友と呼べるなら
ミュージカル ありがとうサボテン先生
ミュージカル シンドバットの大冒険2003 〜魔神島の決戦〜 作・演出:我妻光
ミュージカル センス・オブ・ワンダー(ロジャー)
ミュージカル リボンの騎士〜少女薔薇の英雄伝記〜(マーク)製作 劇団スターキャスト
ダンスミュージカル kiddy2001
セカンドエリア的進化論
「RUN&GUN」ファースト公演
「JUNK4CARD〜明日に向かって盗め〜」
「秋はやっぱり目黒食堂」
「デブリ2〜子供達を責めないで」
「学園ヘヴン」ミュージカル 〜ベルリバティ★プリンス〜(滝俊介)
ミュージカル「緋色の欠片 〜運命の守護者〜」(犬戒慎司)
美童浪漫大活劇 学園八犬伝
Filmography
TV
日曜ビッグSP 人生まるごとハウマッチ!(テレビ東京)
仮面ライダー響鬼(テレビ朝日)
Dのゲキジョー ~運命のジャッジ~(フィンガー5編)(フジテレビ)
Movies
十七歳
劇場版テニスの王子様
BOYSLOVE 劇場版 (水木一葉)(2007年 渋谷Q-AXシネマ)
Websites
Ad blocker interference detected!
Wikia is a free-to-use site that makes money from advertising. We have a modified experience for viewers using ad blockers

Wikia is not accessible if you've made further modifications. Remove the custom ad blocker rule(s) and the page will load as expected.