Kiriyama Ren

Now

-

TeniMyu

Information
Japanese Name
桐山漣 (きりやま れん)
Romaji
Kiriyama Ren
Born In
Yokohama, Kanagawa Prefecture, Japan
Birthday
February 2, 1985
Age
32
Character
Marui Bunta
Generation
Rikkai A
Portrayers
Previous
N/A
Next
Acaba Mio
Ren Kiriyama (桐山漣 Kiriyama Ren), also spelled as Kiriyama Renn, is a Japanese actor. He was born on February 2, 1985 in Yokohoma, Japan. Kiriyama is known for his role in Shotaro Hidari, the male lead and half of the eponymous hero of the television series Kamen Rider W. 
In TeniMyu he played the role of Marui Bunta as a part of Rikkai A, the first-generation Rikkai cast.
Kiriyama's headed by Hirata Office Co.
TeniMyu
Theater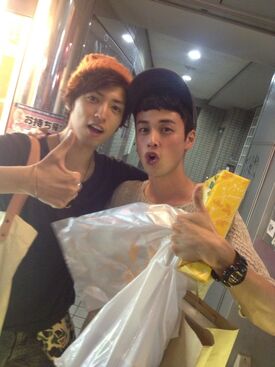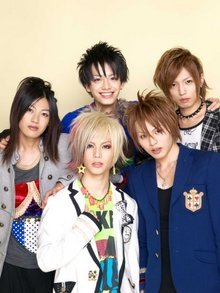 スイッチを押すとき〜君達はなぜ生きているんだ?〜(2007年10月 - 11月)田原大輔役
台風14号 もんしろ(2008年7月 - 8月)林靖文役
朗読劇 私の頭の中の消しゴム 3rd letter(2011年5月)
朗読劇 その後のふたり(2013年4月)
激動-GEKIDO-(2013年8月 - 9月)小方八郎 役
ぶっせん(2013年11月)城敦 役
Filmography
TV
Movies
Websites
Ad blocker interference detected!
Wikia is a free-to-use site that makes money from advertising. We have a modified experience for viewers using ad blockers

Wikia is not accessible if you've made further modifications. Remove the custom ad blocker rule(s) and the page will load as expected.