Eiki Kitamura (北村栄基 Kitamura Eiki, born February 3, 1981 in Kumamoto Prefecture) is a Japanese actor.
Harumi Inoue is his older sister. He worked alongside with her in Rock Musical Bleach.
He has acted in television dramas, musicals, as well as a movie. He is best known for his role as Izuru Kira in Rock Musical BLEACH when he joined the cast in 2006 for Rock Musical Bleach Saien.
He also briefly portrayed Takashi Kawamura in TeniMyu, The Prince of Tennis musical series, in the More Than Limit: St. Rudolph Gakuen musical.
Kitamura reprised the role of Kawamura with the revived 1st generation Seigaku cast for TeniMyu's Dream Live 7th.
TeniMyu
Theater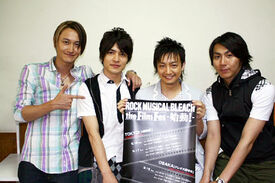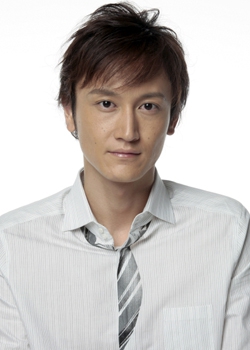 ロックミュージカル『BLEACH』再炎(吉良イヅル)
ロックミュージカル『BLEACH』The Dark of The Bleeding Moon(吉良イヅル)
ROCK MUSICAL BLEACH the LIVE 卍解SHOW code:001(吉良イヅル)
ロックミュージカル『研修医魂(けんだま)』(合田充明)2007/1月公演
ロックミュージカル『BLEACH』No Clouds in the Blue Heavens (吉良イヅル)2007/3月公演
ROCK MUSICAL BLEACH DX(ROCK MUSICAL BLEACH THE ALL,THE LVE 卍解 SHOW CODE:002
ロストデイズ(2008年5月9 -25日) - 志村 晃 役
ソウガ
ROCK MUSICAL BLEACH the LIVE 卍解SHOW code:003(吉良イヅル)
ヘルプマン! (2010年9月15日~9月20日予定)
Letter(2011年8月31日-9月4日)
Filmography
TV
Movies
Websites
Ad blocker interference detected!
Wikia is a free-to-use site that makes money from advertising. We have a modified experience for viewers using ad blockers

Wikia is not accessible if you've made further modifications. Remove the custom ad blocker rule(s) and the page will load as expected.