Teyu Kon (コン・テユ/공대 유), alternatively written as 'Gong Daeyu' and 'Con Teyu', is a Japanese-Korean actor. He's active in both South Korea and Japan in the entertainment business, and is fluent in both Korean and Japanese. TeniMyu is the only stage musical he's ever done. Teyu's headed by Watanabe Entertainment.
During his time with TeniMyu, he's featured as the fourth-generation Kawamura Takashi. He graduates beside his cast in his final show, Dream Live 6th in 2009.
TeniMyu
Theater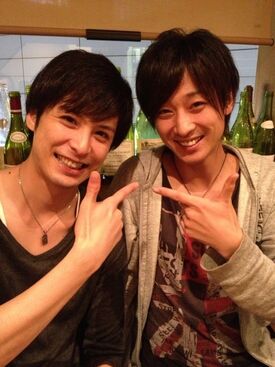 FREE(S) プロデュース タイムカプセル(2011年4月)- 李役
パルコプロデュース 露出狂(2012年7月 - 8月) - 葉枝役
完全版・人間失格(2012年11月)- 作家役
アトリエダンカンプロデュース しゃばけ (2013年4月-5月)
Filmography
TV
それぞれの断崖(2000年)
天国に一番近い男(2001年) - 長沢隆男役
東京ゴースト・トリップ(2008年4月) - 桜川道之助役
仮面ライダーW(2010年) - 加頭順 / ユートピア・ドーパント(声)役
特命戦隊ゴーバスターズ(2012年11月4日) - 長谷川マモル 役
TV・局中法度!(2013年3月3日) - 佐々木只三郎 役
フレネミー -どぶねずみの街-(日本テレビ 2013年7月-9月)
Movies
クロサワ映画2011〜笑いにできない恋がある〜(2011年)
Websites
Ad blocker interference detected!
Wikia is a free-to-use site that makes money from advertising. We have a modified experience for viewers using ad blockers

Wikia is not accessible if you've made further modifications. Remove the custom ad blocker rule(s) and the page will load as expected.