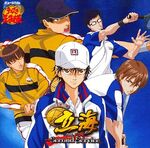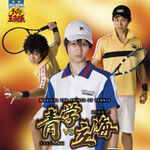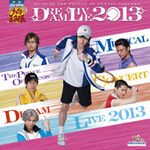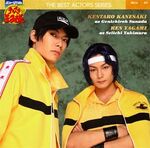 'Makeru koto no Yurusarenai Ouja' (負けることの許されない王者) is a song performed by Rikkai casts. It's never seen alone, but rather it's always performed with the song Hijou no Tennis.
It's seen in:
Makeru koto no yurusarenai ouja
Katsu koto dake ga, okite no TEAM

Muhai to yuu kizuna de

Musubareta KING OF TENNIS


Chigau jikan ni ikite ite mo

Omae no omoi kanjite


Kokoro wa hitotsu da yo

Doko ni ite mo mieru sa

Oretachi wa...


Minna no tatakau sugata ga

TEAM ni naru


Kyou mo, ashita mo hitori dakedo

Omae no kuyashisa daite

Donna toki de mo

Oretachi wa...


Nakama da ze

Kachitsuzukeru


Makete wa naranu, kanarazu kate

Make wa ikenai, zettai katsu koto

Sore ga okite

立海:負けることの許されない王者
   勝つことだけが掟のチーム

   無敗と言う絆で結ばれた キング.オブ.テニス


幸村:違う時間生きていても

   心は一つだよ

   どこにいても見えるさ

   みんなの戦う姿が

   今日も明日も 一人だけど

   どんな時でも 仲間だぜ

立海:お前の思い感じて

   俺たちはチームになる

   お前の悔しいさ抱いて

   俺たちは 勝ち続ける


一同:負けてはならぬ 必ず勝て

   負けはいけない 絶対勝つ事 それが掟

Sources
Ad blocker interference detected!
Wikia is a free-to-use site that makes money from advertising. We have a modified experience for viewers using ad blockers

Wikia is not accessible if you've made further modifications. Remove the custom ad blocker rule(s) and the page will load as expected.