Ad blocker interference detected!
Wikia is a free-to-use site that makes money from advertising. We have a modified experience for viewers using ad blockers

Wikia is not accessible if you've made further modifications. Remove the custom ad blocker rule(s) and the page will load as expected.
Yuuki Ogoe (小越勇輝 Ogoe Yūki) is a Japanese actor and model born on April 8th, 1994 in Tokyo, Japan. He's headed by Theater Co.
He's the first Ryoma Echizen of the second season of TeniMyu and part of the sixth-generation and seventh-generation Seigaku cast. Ogoe was the only member of the sixth Seigaku cast to continue participation in TeniMyu and he's scheduled to retire from the productions by the end of the seventh cast's contract.
TeniMyu
Theater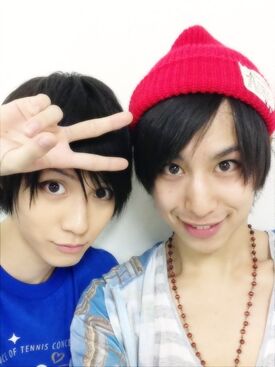 ロック☆オペラ「サイケデリック・ペイン」主演・Vo/詩音役 (2015)
舞台「東京喰種トーキョーグール」主演・金木研役 (2015)
舞台『弱虫ペダル』IRREGULAR~2つの頂上~ 小野田坂道役 (2015)
舞台『弱虫ペダル』~総北新世代、始動~主演・小野田坂道役 (2016)
ミュージカル『刀剣乱舞』堀川国広 (2016)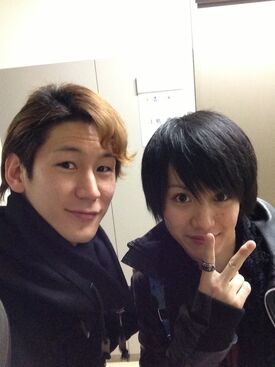 Filmography
TV
FLY 航空学園グラフィティ 第3話(2000年、NHK)
ショカツ 第8話(2000年、関西テレビ)武智茂樹 役
FACE〜見知らぬ恋人〜(2001年、日本テレビ)水野拓巳・高川亮(幼少) 役
動物のお医者さん 第5話(2003年、テレビ朝日)
みんな昔は子供だった(2005年、フジテレビ)入江悠 役
トップキャスター 最終回(2006年、フジテレビ)結城雅人(幼少) 役
ヒミツの花園(2007年、フジテレビ)片岡航(小学生時代) 役
輪違屋糸里〜女たちの新撰組〜(2007年、TBS)
オトコの子育て 第4話(2007年、テレビ朝日)桑田真人 役
仮面ライダー電王 第5・6話(2007年 テレビ朝日)斉藤大輝 役
仮面ライダーキバ(2008年、テレビ朝日)ラモン/バッシャー役
新・警視庁捜査一課9係 第9話(2009年、テレビ朝日)赤城孝司(少年)役
ワーズハウスへようこそ(2009年、日本テレビ)
オトコマエ!2 第9話(2009年、NHK)武田信三郎(幼少) 役
チャレンジド 第1話(2009年、NHK)
西村京太郎トラベルミステリー「山形新幹線つばさ111号の殺人」(2010年、テレビ朝日)
Movies
ジャパニーズニューシネマ「砂漠」
アーマゲドンアフターズ
ロストサムライ
DOG STAR(2001年)陸役
Is-A(2004年)ゆうや(幼少時代)役
劇場版 仮面ライダーキバ 魔界城の王(2008年)ラモン/バッシャー役
おくりびと(2008年)
劇場版 超・仮面ライダー電王&ディケイド NEOジェネレーションズ 鬼ヶ島の戦艦(2009年)ラモン役
AVN(2010年)
カラフル(2010年)クラスメイト役(声の出演)
ネスレシアター「踊る大宣伝会議、或いは私は如何にして踊るのを止めてゲームのルールを変えるに至ったか。Season2」主演・真北太助役
Websites