Mizuki Ono (大野 瑞生
Ōno Mizuki
), born on August 1, 1994 is a Japanese actor from the Okayama Prefecture of Japan. He's headed by Sun Music Brain.
In TeniMyu he played the sixth-generation Mizuno Katsuo, the first for the second season of the production. Additionally, it's Ono's first major theatrical role, with much of his resume stretching across the various activities he's participated in when he was affiliated with TeniMyu.
TeniMyu
Theater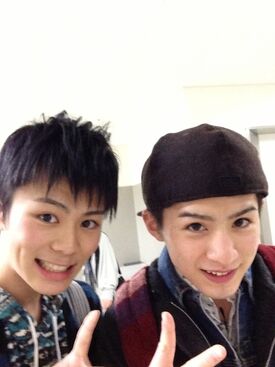 Filmography
TV
テレビ東京系列6局ネット 「ウルトラマンギンガ」 渡会健太役 (July 2013)
Movies
育子からの手紙(2009年)
ウルトラマンギンガ 劇場スペシャル(2013年)渡会健太 役
Websites
Ad blocker interference detected!
Wikia is a free-to-use site that makes money from advertising. We have a modified experience for viewers using ad blockers

Wikia is not accessible if you've made further modifications. Remove the custom ad blocker rule(s) and the page will load as expected.