Shotaro Ookubo (大久保祥太郎 Ōkubo Shōtarō), born on August 27, 1995, is a Japanese actor form Tokyo, Japan. He's headed by  Watanabe Entertainment and is affiliated with acting troupe D2, a section of Watanabe Entertainment's major acting group, D-BOYS.
Previously, up until November 2010, he was part of Johnny & Associates Inc. as a part of Johnny Jr.
In TeniMyu he played the second-generation Kaneda Ichirou.
TeniMyu
Theater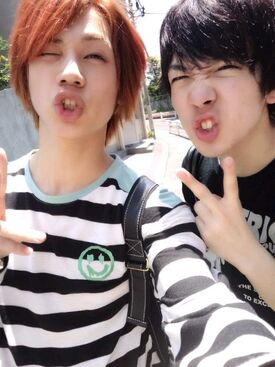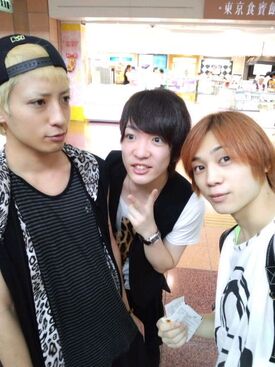 仁淀川(2002年)
おもろい女(2004年)
レ・ミゼラブル(2005年 - 2006年)ガブローシュ 役
マリー・アントワネット(2006年 - 2007年)ルイ・シャルル 役
ピーター・パン(2007年・2008年)ジョン 役
新春滝沢革命(2009年1月1日 - 27日)
Filmography
TV
新選組!(2004年、NHK)
電池が切れるまで(2004年、テレビ朝日)
安宅家の人々(2008年、フジテレビ)安宅宗一(幼少) 役
恋する日曜日第3シリーズ ジャスト・ニート(2007年、BS-i)高橋進介 役
水戸黄門 第35部 第12話(2006年、TBS)松井直充 役
濃姫(2012年、テレビ朝日)斎藤孫四郎 役
D×TOWN 第3弾「ボクらが恋愛できない理由」(2012年6月、テレビ東京) - 沼津隆 役
白虎隊〜敗れざる者たち(2013年1月2日、テレビ東京) - 簗瀬武治 役
Movies
木更津キャッツアイ 日本シリーズ(2003年)
ハッピーフライト(2008年)
ジョーカーゲーム(2012年)高島洋平 役
バルーンリレー(2012年)菊池隼人 役
Websites
Ad blocker interference detected!
Wikia is a free-to-use site that makes money from advertising. We have a modified experience for viewers using ad blockers

Wikia is not accessible if you've made further modifications. Remove the custom ad blocker rule(s) and the page will load as expected.