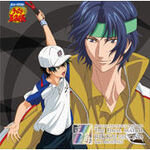 'Ore wa Iku' (俺は行く Ore wa iku), translated as 'I'll Go', is seen in:
Ima, koko ni michi ga mieta 

Ore ga susumu beki michi

Ore was yuku 

Kono michi no domannakana made

Shukumei no teki ni meguriau tame

Ore was yuku 

Soko ni mi asu ga aru kagiri

Ore wa yuku

Arata na mirai wo kizuku tame

Ore wa yuku

今ここに道が見えた

俺が進むべき道

俺は行く

この道のど真ん中まで

宿命の敵にめぐり合うため

俺は行く 

そこに明日がある限り

俺は行く 

新たな未来を築くため

俺は行く

Right now, I can see a road.

A road I have to follow.

I'll will go.

Right to the heart of this road.

To meet my fated rivals again.

I'll go.

As long as a tomorrow exist.

I'll go.

To create a new future.

I'll go.

Source
Ad blocker interference detected!
Wikia is a free-to-use site that makes money from advertising. We have a modified experience for viewers using ad blockers

Wikia is not accessible if you've made further modifications. Remove the custom ad blocker rule(s) and the page will load as expected.