Dori Sakurada (桜田 通 Sakurada Dōri), born December 7, 1991 is a Japanese actor and singer. He's headed by AMUSE Inc.
He is known most notably for his role as Echizen Ryoma as part of the third generation Seigaku cast in The Prince of Tennis musicals, TeniMyu. In a Q&A session he mentioned that he was a fan of the anime/manga series, The Prince of Tennis prior to his audition for the TeniMyu role of his character. Inspired by Konomi's work, he began playing tennis as a hobby along side with swimming, dancing, and other sports.
During his run in TeniMyu, he appears in the Best Actors Series with his own solo as well as group appearance as Echizen Ryoma.
TeniMyu
Theater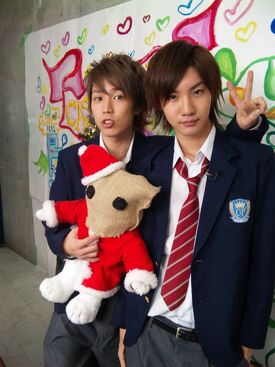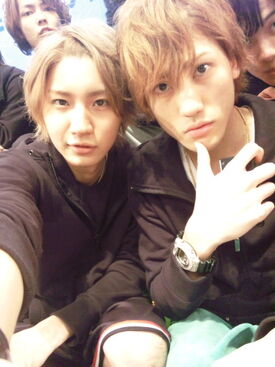 FROGS as Kakeru and backup Fukuro minion in the cast B performances (2007)
ONLINE 2 ~Roomshare~ (2007)
FROGS Rerun (2008)
Amuse presents「THE GAME 〜Boy's Film Show〜」(2009)
Amuse presents「THE GAME 〜Boy's Film Show〜」(2010)
BLACK&WHITE (2010) as Shiro
PINOCCHIO (2011) as Yamaneko
Mystic Topaz (2011)
Rock☆Opera: Psychedelic Pain (2015) as Kaito
Filmography
TV Dramas
Websites
Ad blocker interference detected!
Wikia is a free-to-use site that makes money from advertising. We have a modified experience for viewers using ad blockers

Wikia is not accessible if you've made further modifications. Remove the custom ad blocker rule(s) and the page will load as expected.