Seigaku vs. Rikkai ~ Nationals features the seventh-generation Seigaku cast alongside the second season Rikkai, Shitenhoji, and Rivals cast. The musical performance covers the last Nationals arc of the series in which Rikkai and Seigaku face off for the championship title.
Moriyama Eiji, the first-generation portrayer of Momoshiro Takeshi, cameos as a double-cast for Motoyama Shinnosuke as Echizen Nanjiroh. The first day there was also a special guest casting of Nanjiroh, Ueshima Yukio. 
The first season equivalent to this musical is The Final Match Rikkai First feat. Shitenhoji and The Final Match Rikkai Second feat. The Rivals.
The musical ran from July 12, 2014 to September 28, 2014.
Cast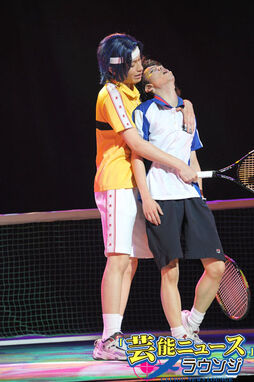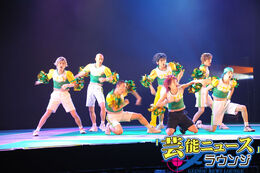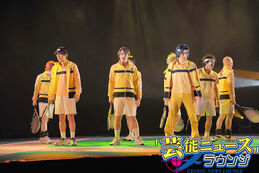 Sources
Ad blocker interference detected!
Wikia is a free-to-use site that makes money from advertising. We have a modified experience for viewers using ad blockers

Wikia is not accessible if you've made further modifications. Remove the custom ad blocker rule(s) and the page will load as expected.