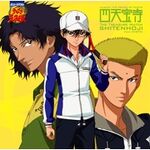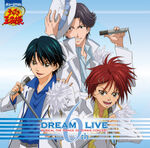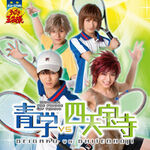 'Shinuki made Burning!' (死ぬ気でバーニング! Shinuki de bāningu!) is featured in:
Shinde koi Kawamura
Omoitsumeru nara tokoton yare yo


Shinde koi Kawamura

Yoryoku wo subete tsukaikiri ZERO ni naru made


Omoikire Kawamura

Inochi to hikikae ni yaritogero yo

Omoikire Kawamura

Kokyuu dekiru chikara ga mada nokotte iru daro


Nando futtobasaretemo ii

Sono tabi ore ga uketomete yaru

Sono kawari

Ore ni dekinakatta koto wo

Omae ga yarikitte kure

Kawamura


Mada dekiru Kawamura

Omae wa sonna YAWA janai hazu da

Mada dekiru Kawamura

Saigo no ikkyuu ni omae o mirai wo kakero


Ore wa omaetachi no onimotsu ni wa naritakunai

Dakara ore wa ore dake no buki wo ima kazasu


Sore wa POWER Dare ni mo maketakunai mono sa

Sore wa POWER Ore ni shika nai mono sa

Shinuki de kono POWER MAX! BURNING

死んで来い 河村
思いつめるならとことんやれよ


死んで来い 河村

余力を全て使い切りゼロになるまでは


思い切れ 河村

命と引き換えにやり遂げろよ

思い切れ 河村

呼吸できる力がまだ残っているだろ


何度吹っ飛ばされてもいい

そのたび俺が受け止めてやる

その代わり

俺に出来なかったことを

お前がやりきってくれ

河村


まだ出来る 河村

お前はそんなヤワじゃないはずだ

まだ出来る 河村

最後の一球にお前の未来をかけろ


俺はお前たちのお荷物にはなりたくない

だから俺は俺だけの武器を今かざす


それはパワー 誰にも負けたくないものさ

それはパワー 俺にしかないものさ

死ぬ気でこのパワー マックス! バーニング

Source
Ad blocker interference detected!
Wikia is a free-to-use site that makes money from advertising. We have a modified experience for viewers using ad blockers

Wikia is not accessible if you've made further modifications. Remove the custom ad blocker rule(s) and the page will load as expected.