Hiroki Suzuki (鈴木 裕樹 Suzuki Hiroki, born October 3, 1983) is a Japanese actor from Kitakami, Iwate.
"Zukki" is most notably known for his roles as the second-generation Seigaku cast's Oishi Shuichiro in The Prince of Tennis (musical series, TeniMyu, live film adaptation), and as Jyan Kandou (GekiRed) in the tokusatsu television series, Juken Sentai Gekiranger.
He is also part of a young men's stage acting troupe headed by Watanabe Entertainment called D-BOYS, which perform in various skit-like performances.
TeniMyu
Theater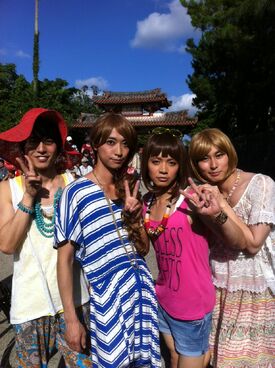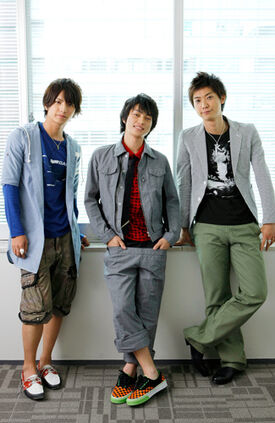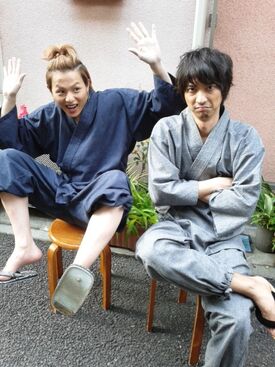 D-BOYS STAGE
vol.1「完売御礼」(2007年)長塚三郎 / 坂本竜馬 役
vol.2「ラストゲーム〜最後の早慶戦〜」(2008年)笠井和也 役
vol.3「鴉〜KARASU〜04」(2009年)主演・細谷十太夫直英 役
2010 trial-2「ラストゲーム」(2010年8月- 9月)笠井和也 役[10]
2010 trial-3「アメリカ」(2010年9月 - 11月)池田 役
2011 春公演「ヴェニスの商人」(2011年4月 - 5月)ロレンゾー 役
Other Performances
limit〜あなたの物語は何ですか?〜(2006年)
ソフィストリー〜詭弁〜(2006年)イゴー・コニグスバーグ 役
OUT OF ORDER 〜偉人伝心〜(2007年)
LOVE LETTERS(2012年)
Dステ11th「クールの誕生」(2012年)
うかうか三十、ちょろちょろ四十(2013年5月 - 6月)権ず 役
Dステ14th「十二夜」(2013年10月)サー・アンドルー・エイギュチーク 役
Filmography
TV Dramas
TV Movies
Movies
Websites
Ad blocker interference detected!
Wikia is a free-to-use site that makes money from advertising. We have a modified experience for viewers using ad blockers

Wikia is not accessible if you've made further modifications. Remove the custom ad blocker rule(s) and the page will load as expected.