'The Prince of Tennis: The Movie' (テニスの王子様 Tennis no Ōjisama) is a 2006 Japanese sports film directed by Yuichi Abe and produced by Marvelous Entertainment. A live action adaptation of the manga series of the same name written and illustrated by Takeshi Konomi, the film stars Kanata Hongo as Ryoma Echizen.
It condenses the storyline from when Ryoma arrives in Japan to the match against Hyotei Academy. The film was released in Japan on May 13, 2006. Many actors from TeniMyu, notably the second-generation Seigaku cast, are used in the live-action adaption.
With the exception of Yanagi Kotaro due to his physical condition, all of the second-generation Seigaku cast members reprise their musical character roles. Various TeniMyu actors switched character roles, such as Eiji Moriyama who played Momoshiro Takeshi in the first-generation cast, was casted as Rikkaidai's vice-captain Sanada Genichirou.
The movie debuted at #10 in the Japanese Box Office.
Cast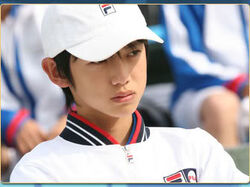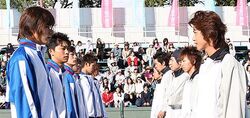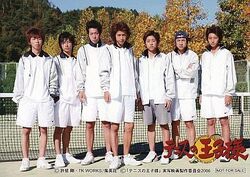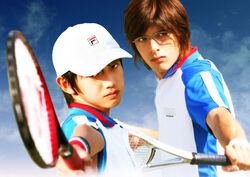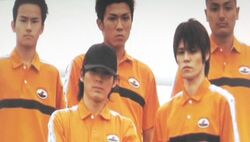 Sources