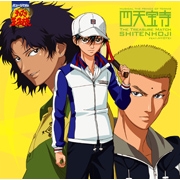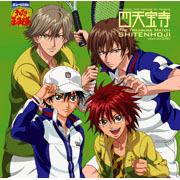 This article is a list of the songs from The Treasure Match Shitenhoji feat. Hyotei Gakuen.
The yellow cover features performances by the fourth Seigaku and ShitenA cast while the green features the fifth Seigaku and ShitenB cast.
The 4A CD was released March 25, 2009 and the 5B CD was released on June 24, 2009.
『GO GO FUJI!GO SHIRAISHI!』(青学・四天宝寺・氷帝・橘)
『譲れないプライオリティ~One More Step』(全員)
『百錬自得の極みVS才気煥発の極み』(手塚・千歳)
『天衣無縫の極みに一番近い男』(跡部・橘・亜久津)
Source