Uenobori Makoto

Now

-

TeniMyu

Information
Japanese Name
植野堀 誠 (うえのぼり まこと)
植野堀まこと
Romaji
Uenobori Makoto
Born In
Kumamoto Prefecture, Japan
Birthday
July 30, 1986
Age
30
Character
Hitouji Yuuji
Generation
Shitenhoji B
Portrayers
Previous
Hirano Ryo
Next
Sugie Taishi
Makoto Uenobori (植野堀まこと / 植野堀 誠 Uenobori Makoto), born on July 30, 1986, is a Japanese actor, model, and fashion designer from the Kumamoto Prefecture of Japan. He's headed by Lines Japan Co.
In recent years, Makoto has drawn upon a wealth of interests and experiences -- including gymnastics since childhood, ten years of basketball, and seven years of classical violin. After graduating from a fashion designing school, Uenobori acted, modeled, and eventually began his own clothing brand called 'DISTREET'.
In TeniMyu he played the second-generation Hitouji Yuuji as a part of Shitenhoji B, suceeding his predecessor, Hirano Ryo.
TeniMyu
Theater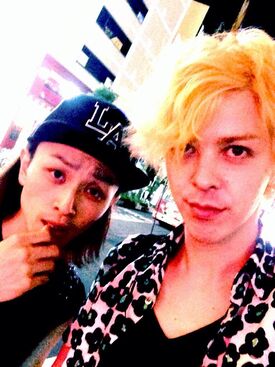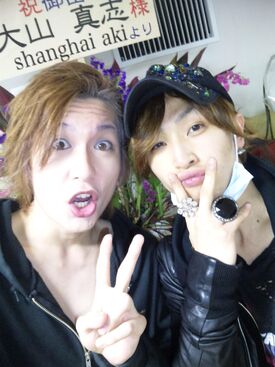 pnish vol.11 「マハラジャモード」 (2009年10月-11月 神戸・東京・名古屋公演) - パールヴァティ 役
タクミくんシリーズ「そして春風にささやいて」 (2009年12月)- 野崎大介 役
Be Withプロデュース Reading Cinema ♯2 朗読劇 「秘密の花園」(2010年4月) - ロドマン 役
スタンダードソングエンタテイメント主催「うわさの家族」(2010年4月) - 鈴木大輔 役
劇団CORNFLAKES第7回公演「青面獣楊志」 (2010年6月) - 阮小五 役
ナノスクエア 朗読劇「モスリラ」 (2010年7月)
D'TOT vol.1 「FROG 新撰組Jade Keeper」 (2010年9月) - 山崎丞 役
舞台「ふしぎ遊戯」 (2010年10月) - 星宿 役
ニコニコミュージカル第5弾 DEAR BOYS(2011年5月) - 哀川和彦 役
スーパーミュージカル「聖闘士星矢」(2011年7月28日-31日、[全労済ホール/スペース・ゼロ]) - ドラゴン紫龍 役
スーパーミュージカル『聖闘士星矢』再公演(2011年12月22〜25日 天王洲銀河劇場)- ドラゴン紫龍 役
D'TOT vol.4 「FRAG 新撰組Bloodsucker Behind」 (2012年5月) - 近藤周平/岡田以蔵 役
Filmography
TV
Movies
愛の言霊〜世界の果てまで〜 (2010年) - 裕文 役
CRAZY-ISM クレイジズム(2011年 監督:窪田将治) - 上野一成 役
夜明け前 朝焼け中(2013年 監督:窪田将治)
Websites
Ad blocker interference detected!
Wikia is a free-to-use site that makes money from advertising. We have a modified experience for viewers using ad blockers

Wikia is not accessible if you've made further modifications. Remove the custom ad blocker rule(s) and the page will load as expected.