Undoukai 2014 is the second Undoukai event held. Similar to the past event all the actors participating will be split into two groups: the red team and the white team.
The teams participate in various sports events and compete against one another once again for a chance to show their athleticism to their fans.
It was held on April 26, 2014.
Red Team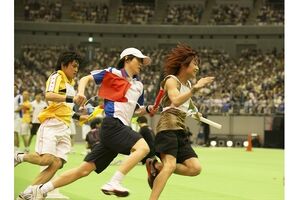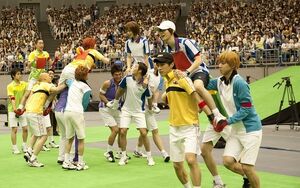 White Team
MCs
Source
Ad blocker interference detected!
Wikia is a free-to-use site that makes money from advertising. We have a modified experience for viewers using ad blockers

Wikia is not accessible if you've made further modifications. Remove the custom ad blocker rule(s) and the page will load as expected.