Utsumi Daisuke

Now

-

TeniMyu

Information
Japanese Name
内海 大輔(うつみ だいすけ)
Romaji
Utsumi Daisuke
Born In
Osaka, Japan
Birthday
October 17, 1992
Age
24
Character
Saeki Kojirou
Generation
Rokkaku 2nd
Portrayers
Previous
Irei Kanata
Daisuke Utsumi (内海大輔 Utsumi Daisuke), born on October 17, 1992, is a Japanese actor from Osaka, Japan. He was headed by SpaceCraft Entertainment. On March 4th 2015 He left SpaceCraft Entertainment and became Independent.
In 2009, Utsumi was a finalist of 12 for the 22nd Junon Super Boy contest. He got the nickname "Shi-chan" (しーちゃん) from Mitsuya Ryo, which was derived from the kanji character 海 in his name, which translates into sea.
In TeniMyu Utsumi plays the role of Saeki Kojirou as a part of Rokkaku 2nd, the second-generation Rokkaku cast and the first for the second season of the production.
TeniMyu
Theater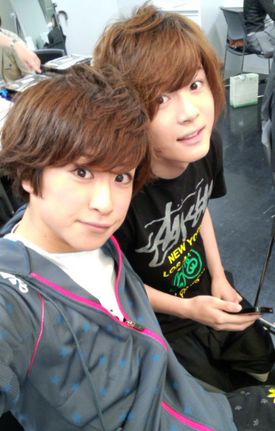 少年ハリウッド 大咲 香(おおさき こう)役(2011年4月14日~24日)
合唱ブラボー! ゲスト出演(レオナルド・ヤング王子 役)(2012年4月8日)
WBB vol.2 プレイスター 道ノ尾 和秀(みちのお かずひで)役(2012年4月25日 - 5月6日)
The ghost≠You-Re:i ゲスト出演(本人 役)(2012年11月24日)
『D-room 6 〜いっぱいいっぱいじゃない!〜』ゲスト出演 (2013年 1月22日)
舞台「合唱ブラボー!~ブラボー大作戦~」 (2013年6月16日)
Filmography
TV
Movies
Websites
Ad blocker interference detected!
Wikia is a free-to-use site that makes money from advertising. We have a modified experience for viewers using ad blockers

Wikia is not accessible if you've made further modifications. Remove the custom ad blocker rule(s) and the page will load as expected.