Wada Takuma

Now

-

TeniMyu

Information
Japanese Name
和田琢磨 (わだたくま)
Romaji
Wada Takuma
Born In
Yamagata Prefecture, Japan
Birthday
January 4, 1986
Age
31
Character
Tezuka Kunimitsu
Generation
Seigaku 6th
Portrayers
Previous
Baba Ryoma
Next
Tawada Hideya
Takuma Wada (和田琢磨 Wada Takuma) is part of the sixth-generation Seigaku cast. In this he played the role of Tezuka Kunimitsu. The production was his musical debut. He's headed by Heazel Talent Management & Production.
With the exception of Ogoe Yuuki who continues participating in TeniMyu, Wada along with the rest of the group graduated in the Seigaku Farewell Party.
TeniMyu
Theater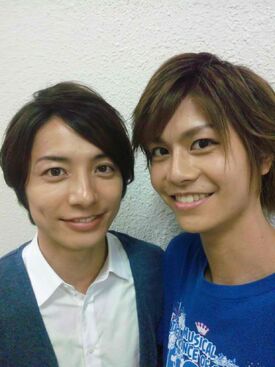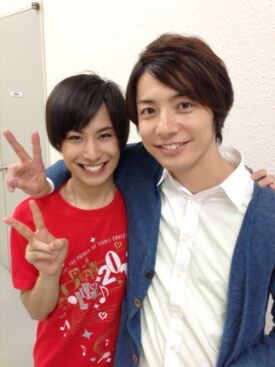 「流れる雲よ 〜DJから特攻隊へ愛を込めて〜」(2009年9月5日-10日、全労済ホールスペース・ゼロ)
スペーストラベラーズ side;Winter (2012年12月19日-30日、下北沢本多劇場)
朗読劇『しっぽのなかまたち』(2012年12月24日、全労済ホールスペース・ゼロ)
遠い夏のゴッホ(2013年2月3日-24日、赤坂ACTホール 他)スチュワート役
SOUL BLANKER 〜君の隣にいるから〜(2013年5月11日-12日、中目黒キンケロ・シアター)
ミュージカル「冒険者たち」〜The Gamba 9〜 (2013年6月6日-16日、サンシャイン劇場・2013年6月22日、名鉄劇場)
逆転裁判 ~逆転のスポットライト~(2013年7月31日-8月4日、六行会ホール)
Filmography
TV
Movies
ショートフィルム『DREAM PHOTO』(2010年)
短編ファンタジー映画『白黒ギツネと光の洞窟』(2012年)- "黒ギツネ"ミクロ役
Websites
Ad blocker interference detected!
Wikia is a free-to-use site that makes money from advertising. We have a modified experience for viewers using ad blockers

Wikia is not accessible if you've made further modifications. Remove the custom ad blocker rule(s) and the page will load as expected.