Washimi Ryo

Now

-

TeniMyu

Information
Japanese Name
鷲見 亮(わしみ りょう)
Romaji
Washimi Ryō
Born In
Gifu Prefecture, Japan
Birthday
September 18, 1979
Age
37
Character
Kabaji Munehiro
Generation
Hyotei A
Portrayers
Previous
N/A
Next
Kawada Jouji
Ryo Washimi (鷲見亮 Washimi Ryō), born on September 18, 1979, is a Japanese actor and model. He's headed by Family Arts Co.
In TeniMyu he was the first actor to play the character Kabaji Munehiro of Hyotei as a part of the first-generation Hyotei cast, Hyotei A. The productions was Washimi's professional theater debut.
TeniMyu
Theater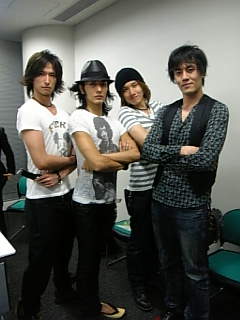 Be With プロデュースVOL.3 THE LONG KISS★GOOD NIGHT (2008年6月19日~22日)
ルドビコ★Vol.3 「義経-YOSHITSUNE-」紫鬼王編
Be With プロデュースVOL.6 幕末太陽伝~RUN&RUN(2009年1月29日~2月1日)
戦国シェイクスピア BASARA ~謀略の城~(2009年3月6日~3月15日)
Steps Musical ヴェローナ物語(2009年6月4日~7日新宿公演)
Be With プロデュースVOL.8 空の境界~岡田以蔵異聞 (2009年8月27日~30日)
zero-stage 旗揚げ公演 ら抜きの殺意 (2009年11月25日~29日)
ニコニコミュージカル第4弾 舞台劇「ココロ」(2011年4月29日 - 5月8日、THEATRE1010)
Filmography
TV
Movies
Voice Acting
Trivia
For a long time, Washimi's birthday was thought to be on July 16, 1979 and his official profile even stated that it was. But he admitted on his blog that his birthday was actually on September 18 and the mistake derived from a TeniMyu staff member mistaking that a birthday party on set was for him.
Websites
Ad blocker interference detected!
Wikia is a free-to-use site that makes money from advertising. We have a modified experience for viewers using ad blockers

Wikia is not accessible if you've made further modifications. Remove the custom ad blocker rule(s) and the page will load as expected.