Yabuki Takuya

Now

-

TeniMyu

Information
Japanese Name
矢吹卓也(やぶき たくや)
今間卓也
Romaji
Yabuki Takuya
Konma Takuya
Born In
Tokyo, Japan
Birthday
November 10, 1986
Age
32
Character
Akutagawa Jirou
Generation
Hyotei A
Portrayers
Previous
N/A
Next
Naitou Taiki
Takuya Yabuki (矢吹卓也 Yabuki Takuya), also known as Takuya Konma (今間卓也 Takuya Konma) or simply Takuya, is a Japanese actor and dancer.
He was part of an agency called Desire, but his contract with them was cancelled on September 20, 2009. Several months later in an event on February 11, 2010, Takuya announced his continuation in acting by the name of Konma Takuya (今間卓也). It remains unknown what agency he's currently headed by or if he's independent.
He played the role of Akutagawa Jirou, a carefree third-year volleyer, in the first Hyotei cast of TeniMyu, Hyotei A.
TeniMyu
Theatre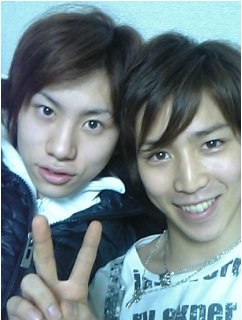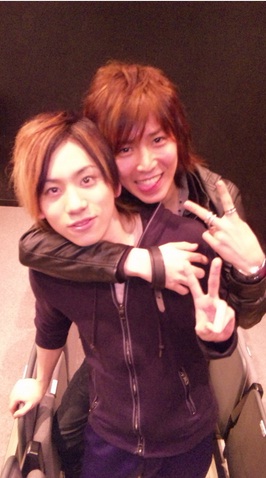 ROCK'N JAM MUSICAL II(カズヤ)
bambino+ バンビーノプラス(良治)
ROCK'N JAM MUSICAL II-再演-(カズヤ)
bambino2(良治)
すけだち(ボルクス)
欲望という名の電車(集金人の若者)
bambino+ in YOKOHAMA(良治)
義経-YOSHITSUNE-(吉次)(2008年4月11日-12日)
bambino 0(良治)(2008年5月7日-11日)
「僕の東京日記」(原田満男)(2008年6月11日-15日)
ルドビコ★Vol.3『義経-YOSHITSUNE-』紫鬼王編 (吉次)(2008年11月20日-24日)
ファントマ「ジョリー・ロジャー」 (ポニー)(大阪公演: 2009年1月10日-12日 東京公演: 2009年1月21日-25日)
Kプレビュートークショー(2009年1月12日-18日)
K (杉崎喬一)(2009年2月25日-3月1日)
苦情の手紙 (朗読劇)(2009年2月11日)
ジェニファー(桜庭ヒロシ)(2009年3月18日-22日)
クンジードーvol.1〜情熱の僕のパンチ〜」(役名タクヤ 映像出演)(2009年3月9日-11日)
PEACE MAKER(市村鉄之助)(2009年5月6日-10日)
「花咲ける青少年」(セズン)(2011年2月)
ミュージカル忍たま乱太郎・第二弾(再演)(土井半助)(2011年7月1日-10日)
Filmography
TV
こちら本池上署4(TBS)
3年B組金八先生(TBS)
Pinkの遺伝子(テレビ東京)中条センリ役
家族善哉(MBS)
Movies
Trivia
Takuya was part of a dancing unit called 'Brights' with TeniMyu actor Aiba Hiroki. The group disbanded in 2004, a short time before Aiba was casted into the TeniMyu productions.
Websites